Providing top notch and relaxing services at an affordable price
Our medical spa works directly with Shenandoah Dermatology to ensure that all of your esthetic and medical cosmetic needs are met.
Sit back, relax, and indulge yourself in one of our many revitalizing spa services. With our gentle treatments and customized care, we'll leave your skin renewed, your mind refreshed, and your soul positively glowing.
Image Peel
Ormedic Lift (treats unbalanced skin, teen skin, sensitive skin), Lightening Lift/ Forte (treats pigmentation, uneven skin tone, post-inflammatory hyperpigmentation), Perfection Lift/ Forte (treats advanced aging, advanced hyperpigmentation, advanced acne), Wrinkle Lift/ Forte (treats aging skin, fine lines, wrinkles, and lax skin), Acne Lift (treats acne grades I-II), Advanced BHA Lift (treats acne grades III-IV).
Recommended series of 4-6 peels to see optimal results.
Lymphatic Drainage
Add a light pressure massage to your facial that will encourage the natural drainage of lymph. This encourages circulation, which in turn makes the skin appear brighter, reduces puffiness, helps to contour the face, and can also help with acne breakouts.
Hydrojelly Mask
Add a HydroJelly Mask to any facial! This mask can be catered to any skin type to help with hydration, reducing inflammation, toning/firming, and nourishing the skin.
Lip Treatment
Exfoliate and soften dry lips with the pout-perfecting power of exfoliating natural enzymes and hyaluronic acid that gives a plump, hydrated appearance.
Firming Neck & Decolletage
Don't neglect the neck and chest! Perfect for "tech neck," this targeted treatment helps to fight the appearance of pigmentation, wrinkles and lax skin on the neck and décolletage.
Dive Into Hydration
60-minute treatment
We all need a little extra hydration in the fall and winter months. Designed for dull and depleted skin, this enzymatic treatment helps to replenish hydration while firming and brightening the skin's appearance.
Radiance Refresh
45-minute treatment
Feel confident with luminous, glowing skin! This facial will brighten, oxygenate and hydrate even the dullest skin, leaving it smooth, plump and incredibly hydrated. This treatment is perfect for all skin types and helps to brighten, hydrate and diminish lingering signs of dullness.
Firming Transformation Facial
60-minute treatment
This indulgent treatment helps all skin types reclaim the appearance of firmness, smoothness and elasticity. Advanced exfoliating agents, plant cell extracts and firming peptides work to promote rejuvenated, youthful-looking skin.
O2 Lift Treatment
35-minute treatment
Oxygen offers numerous benefits to the skin that revitalizes, brightens, and cleans clogged pores. Creates a visible difference by infusing oxygen, plant-derived stem cells, peptides and a high concentration of enzymatic botanicals into the skin, leaving it luminous, refreshed and rejuvenated.
Be Clear Purifying Facial
45-minute treatment
This comprehensive treatment helps to combat all types of breakouts with the power of targeted peptides, salicylic acid and soothing botanicals. Perfect for addressing oily skin and the appearance of blemishes.
Signature Facelift
45-minute treatment
Ideal for all skin types looking to enhance skin health. The treatment uses a four-layer approach of vitamin C and fruit enzymes blended in an organic aloe vera base to visibly reduce redness and brighten the skin, while hyaluronic acid provides superior hydration. Brighten, tighten, and lighten!
Brow Lamination Package
Have Instagram-worthy brows with this total package! Lamination tames unruly brow hairs by setting them in place so every hair lies in the same direction, giving a "just-combed" effect. This service includes waxing, lamination and tinting to give you a fuller and more perfect brow by keeping the hairs in place. Results last 4-6 weeks.
Brow Wax & Lamination
If your brows are thicker or have great color naturally, skip the tint and get the shape! With clean lines and sharp edges, we shape your brows for your face, and lamination keeps the hairs in shape to give you a full brow look.
Brow Wax and Tint
Shape and define your brows to enhance your natural beauty. Tint lasts 4-6 week.
Signature HydraFacial
This treatment deeply cleanses, exfoliates, extracts, and hydrates the skin while utilizing super serums filled with antioxidants, peptides, and hyaluronic acid.
Deluxe HydraFacial
An invigorating treatment that includes all of the essentials of the Signature HydraFacial while addressing your specific skin concern with a booster serum. The boosters are catered to your unique skin type. This treatment includes LED Light Therapy to further reduce the visible signs of aging. Prices may vary depending on the booster of your choice.
Platinum Hydrafacial
The ultimate HydraFacial experience! Begin the detoxification process with lymphatic drainage. Then, the Signature HydraFacial deeply cleanses, exfoliates, extracts, and hydrates the skin while addressing your specific skin concerns with a booster serum of your choice. The treatment will conclude with Blue or Red LED Light Therapy to further reduce visible signs of aging, acne, or scarring.
Back Hydrafacial
A treatment designed for the back area. This treatment deeply cleanses, exfoliates, extracts, and hydrates the skin while utilizing super serums filled with antioxidants, peptides, and hyaluronic acid. This treatment is ideal for individuals with acne or acne scarring on the back.
HydraFacial Lip Perk
Add on a lip perk to your HydraFacial treatment! The lip perk lightly plumps the lips, gently exfoliates to smooth the lips, and hydrates the lips
HydraFacial Eye Perk
Add on an eye perk to your HydraFacial treatment! The eye perk brightens, tones, and firms the outer eye area. It also improves skin hydration and gently removes surface layer dead skin cells.
HyrdraFacial Hand
Revive dry, cracked, and aging hands, exfoliating to reveal fresh, youthful skin that feels soft and hydrated.
HydraFacial Neck & Chest
Don't neglect your neck! Add on the neck and chest to your HydraFacial service to deeply cleanse, exfoliate, extract, and hydrate the neck and chest area with tailored serums filled with antioxidants, peptides, and hyaluronic acid.
Men's Facial
Men need to care for their skin, too! This service is specific to male skin and its specific concerns. The 45 minute service begins with a deep cleanse. It is followed by exfoliation, extractions, a balancing mask, and hand-picked serums to keep your skin looking and feeling healthy!
Back Facial Treatment
45-minute treatment
This comprehensive treatment helps to combat all types of breakouts with the power of targeted peptides, salicylic acid and soothing botanicals. Perfect for addressing oily skin and the appearance of blemishes.
Dermaplaning
Dermaplaning is a skin treatment that uses an exfoliating blade to remove dead skin cells and vellus hair (peach fuzz) from your face. This process leaves your skin brighter and smoother. You may also notice improvement in fine lines and wrinkles, uneven skin tone, and hyperpigmentation. This service includes a calming and hydrating mask to quench your fresh skin!
LED Light Therapy
Red or blue LED light, or a combination of both can increase cellular turnover, decrease inflammation, reduce redness, and have antibacterial properties for the skin
High Frequency
High frequency increases oxygen to the skin, improving the overall texture, tone, and glow and helps to treat acne problems. It promotes collagen stimulation and elastin production, providing a firmer and more youthful appearance. This popular skincare technique that is used to treat a variety of conditions, including acne management, enlarged pores, fine lines and wrinkles, and puffy or dark eyes.
Extractions
Add extractions to services that don't include them and clean out your pores removing blackheads and excess oil.
Brow Waxing
Temporary hair removal for hair in unwanted areas.
Lip Waxing
Temporary hair removal for hair in unwanted areas.
Chin Waxing
Temporary hair removal for hair in unwanted areas.
Henna Brow
Tint that defines your brows and also stains the skin for a period of time. The henna brow dye stains the skin for about 2 weeks and dyes the brow hair for 6 weeks.
Lash Lift and Tint
Achieve longer and fuller lashes without the commitment to lash extensions. The perming solution gives your lashes a natural curl and the tint creates a natural mascara effect. Treatment effect lasts 4-6 weeks.
Lash Tint
Look like you're wearing mascara all the time! Lash tint is a great way to darken and define your natural lashes and make them pop! Tint lasts 4-6 weeks.
Lash & Brow Package
Enhance all your natural features with this epic combination! Darker, fuller lashes open your eyes and create a mascara effect with the lash lift & tint, while eyebrow shaping, tinting, and lamination define your face. You can tell everyone you woke up like this!
Give your pores that post-spa radiance, right from your own home. With our meticulously cultivated collection of creams, serums, and cleansers, your skin can soak in the illuminating nourishment it craves – every day.
Ultra Hydrating Serum
Ultra-hydrating, pure hyaluronic acid serum quenches dehydrated skin for a supply, smooth complexion and all day moisture retention. Visibly reducing the signs of aging with a nourishing blend of antioxidants and humectants, skin appears brighter, firmer and rejuvenated.
Ultra Lite Aloe Facial Cream
Lightweight moisturizer with aloe vera provides oil-free hydration to the skin while calming visible redness and irritation.
Plumping Hyaluronic Lip Acid Treatment
This multi-functional lip treatment protects lips while helping to restore hydration and youthful volume. A proprietary complex of stimulating ingredients draw beautiful, natural color. Immediately lips appear more plump and rosy, with lasting benefits to lip hydration and overall health.
Enhancing Lash Serum
This cosmetic eyelash enhancing serum is clinically developed to support growth and fullness of lashes during the lash's natural (anagen) active growth phase. WideLash technology, paired with a powerful system of peptides and nutrients address visible thinning and/or insufficient eyelashes. Safe and proven to help eyelashes appear longer, fuller and stronger.
Lipid Replenishing Cream
This ultra soft, barrier restoration cream is formulated to equalize the balance of skin's natural moisture levels, resulting in a healthy skin barrier and better treatment outcomes. Proprietary and bio-available combination of squalene, cholesterol and ceramides work to restore and repair the skin barrier, while collagen boost technology visibly reduces fine lies and wrinkles.
Vitamin C Pro-Collagen Brightening Serum
A brightening and hydrating vitamin c serum delivers skin enhancing benefits to achieve improved skin texture and tone resulting in healthier looking skin. Massaging three to four drops once daily, the bottle typically lasts six months or longer.
Intensive Hand Cream
This fragrance-free hand cream helps to hydrate the skin barrier, protects against dryness, and softens the skin for long lasting comfort. With its Green Tea Extract, it has nourishing and calming antioxidants to help guard against free radical damage. It also helps keep hands moisturized through hand-washing and replenishes nutrients that are lost in dry skin cases.
Mineral Tinted SPF 50+ Sunscreen
Broad spectrum UVA/UVB ideal for all types of skin, including acne prone skin, sensitive and skin type prone to redness. It is lightly moisturizing, fast absorbing and value priced. Apply liberally before sun exposure. Safe for post procedures.
Green Tea Fortified Cleanser
The rich, soap-free cleanser soothes and hydrates skin with the power of green tea. Designed to gently cleanse and moisturize without drying, to restore healthier looking skin. Used daily, applying a moderate amount to wet skin and massaging gently, then rinsing clean with lukewarm water, our substantial 6.7 fluid ounce container will last months.
Advanced Retinol Serum 3 strengths 2x, 5x, 10x
The product targets fine lines and wrinkles to achieve firmer more evenly toned skin. This Retinol is formulated with green tea and caffeine to help minimize irritation from Retinol use. Apply nightly to clean dry skin, followed by moisturizer. 5x - $70, 10x - $75
Oil Free Moisturizing Sunscreen
With a broad-spectrum UVA/UVB SPF 30 protection, this sheer, oil-free sunscreen is ideal for all types of skin, including acne prone skin. It is lightly moisturizing, fast absorbing and value priced. Apply liberally before sun exposure.
Enriched Retinol Eye Cream
This ultra-hydrating retinol-based eye cream effectively fights the signs of aging of the delicate eye area without causing irritation. Applying one pump full at bedtime nightly, a bottle typically lasts over six months.
Each person that comes into our spa is unique, and that's why we tailor treatments based on the individual needs of our clients. With our personalized skin analysis, we identify the specific needs you have to ensure your treatment is as customized to your skin as possible. Contact us to schedule an appointment, and get your skin started on the path to wellness.
The team at Luminary Spa is fully devoted to helping your skin look and feel its absolute finest. Our dedicated professionals have extensive industry experience and knowledge, and are specially trained to meet each unique skin care need. We promise to offer quality treatments in a peaceful and relaxed environment, and aim to keep our clients pampered, rejuvenated, and coming back for more.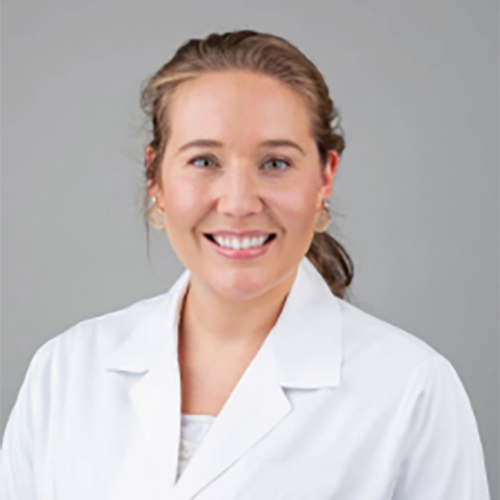 Brittany Drozdo, PA-C
Cosmetic Director at Shenandoah Dermatology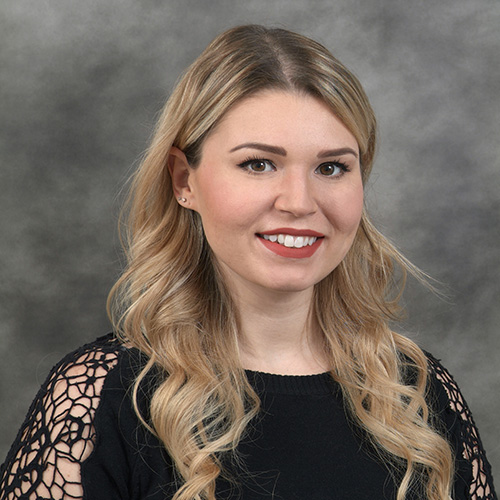 Lauren Bailey
Master Esthetician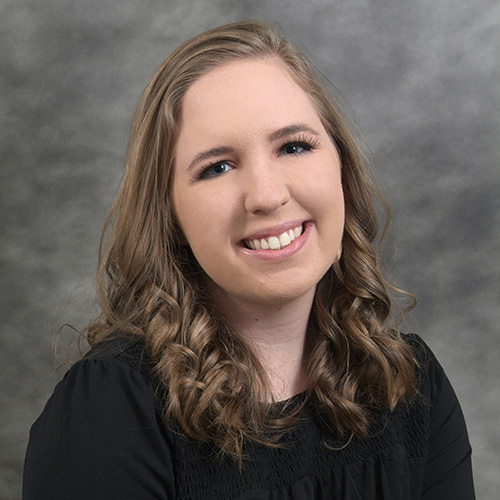 Emily Humphries
Master Esthetician
No Show Policy
Your spa treatments are reserved especially for you. We value your business and ask that you respect the spa's scheduling policies. Should you need to cancel or reschedule, please notify us at least 24 hours in advance. Please leave enough time to get to your appointment, anticipating traffic and parking. If you wish to cancel your appointment after business hours, please reach out to your Aesthetician or leave a voicemail on our spa line (540-885-4500 ext. 4).
If in the event of a no-show, Luminary Spa reserves the right to charge 40% of the scheduled service. A credit/debit card on file will be required to schedule all spa appointments, and will only be charged in the event of a no-show. When you schedule your appointment with us, you are agreeing to these policies. All services require a credit/debit card to guarantee a reservation including services intended to be paid with a gift card. Please have your credit card ready when booking.
Our time and our clients' time is very valuable to us. If you are 10+ minutes late, your Aesthetician may request you to reschedule and a no-show fee may be charged.
Please note: For your security, we do not store your full credit card information. Rather, our payment processor provides us with a secure, unique token that is encrypted and cannot be used by anyone else to charge your account.