Providing top notch and relaxing services at an affordable price
Our medical spa works directly with Shenandoah Dermatology to ensure that all of your esthetic and medical cosmetic needs are met.
Sit back, relax, and indulge yourself in one of our many revitalizing spa services. With our gentle treatments and customized care, we'll leave your skin renewed, your mind refreshed, and your soul positively glowing.
Add On Mask
Top off any facial with an add on Jelly Mask!! We have many different options to target different skin concerns such as hydration, acne, blemish correction, brightening, and ant-aging. These masks leave a cool, refreshed feeling on your skin while treating and calming the skin. These are great for single treatments, an add on to facials, or even wonderful for post laser/RF Microneedling procedures.
Extractions
Stubborn blackheads? Pimples that are ready to pop? Stubborn Milia that seems impossible to get rid of? This service is a wonderful way to safely extract and clear any impurities clogged in the skins pores. You can book an extraction service by itself or even add it on to most treatments!
Microdermabrasion
Microdermabrasion is a form of mechanical exfoliation. With its diamond tipped wand, this device is able to slough away dead old skin cells, leading to improved texture and tone in the skin. Great for sun damage, rough texture, fine lines and wrinkles, acne scarring, and skin tone.
RF Microneedling
RF Microneedling is a minimally invasive procedure that combines the technology used in Radiofrequency and Microneedling to create optimal results. This device is wonderful for a variety of skin concerns and conditions such as: acne scarring, rough skin texture, sagging skin, fine lines & wrinkles, stretch marks, and enlarged pores! This treatment is great for ALL skin types and can be used anywhere on the body!! We typically recommend 1-3 treatments for full results.
Luminary Facial
30 Minutes
Our Luminary 30-minute facial combines customized skin products and devices to help achieve a clean, healthy, illuminating look. This facial includes custom picked cleansers, exfoliators, masks, and serums, incorporated with our High Frequency and steaming device. A light facial massage is performed with our special oils towards of the end of service. Leaving the patient relaxed and glowing at the end of the treatment.
Luminary Rapid Result Facial
45 Minutes
Our Luminary Rapid Results facial is like our basic facial but incorporates more products and devices to achieve quicker, more noticeable results. Ultrasonic is incorporated in this treatment to not only help with extracting impurities easily, but also for pushing in great serums. In addition, we also use Jade Rollers and Crystals to better help with product penetration and creates a refreshing feeling when used for massage. Our Gua Sha crystal has been known to help soften fine lines and wrinkles, as well a firming the facial muscles.
Luxurious Luminary Facial
1 Hour
This facial is exactly how it sounds! We want all of our patients to leave feeling luxurious and illuminating! Pamper yourselves with this deeply cleansing, relaxing, and rejuvenating treatment that incorporates aromatherapy, 2 customized masks, a 20-minute massage including face, neck, hand & arm massage, as well as our ultrasonic device, Jade roller, and Gua Sha Crystals, all to help achieve optimal results.
Back Facials
Not only should your face be pampered but so should your back! Our customized back facial is a relaxing and clarifying treatment that helps exfoliate and hydrate those hard to reach areas. Includes analyzation, cleansing, exfoliation, extractions, a mask, serums, moisturizers, and SPF.
Signature Luminary Hydrafacial
30 Minutes
This treatment deeply cleanses, exfoliates, extracts, and hydrates the skin while utilizing super serums filled with antioxidants, peptides, and hyaluronic acid.
Deluxe Luminary Hydrafacial
45 Minutes
An invigorating treatment that includes all of the essentials of the Signature Hydrafacial while addressing your specific skin concern with a booster serum of your choice. This treatment includes LED Light Therapy to further reduce the visible signs of aging. The treatments listed below are the different Booster Serums. Prices may vary depending on the Booster of your choice.
Luxurious (Platinum) Hydrafacial
45 Minutes
The ultimate Hydrafacial experience!!! Begin the detoxification process with Lymphatic Drainage. Then, the Signature Hydrafacial deeply cleanses, exfoliates, extracts, and hydrates the skin while addressing your specific skin concerns with a Booster Serum of your choice. The treatment will conclude with LED Light Therapy to further reduce visible signs of aging.
Hydrafacial Hand Treatment
30 Minutes
This Hydrafacial treatment is just like our Signature Luminary Hydrafacial but instead on your hands! We forget our hands need some loving too. This is a great treatment to deeply cleanse, exfoliate, and hydrate those working hands!
Lash and/or Brow Tint
Tired of applying mascara to achieve longer and bolder lashes? Lash and eyebrow tint is a wonderful service that helps naturally enhance your eyes by using our safe and effective semi-permanent tint. Results can last from 3-5 weeks!
Lash Lift and Tint
Lash Lifting is another amazing way to achieve longer and fuller lashes. This service is a great alternative for those who may have sensitivities from lash extensions or don't want the full commitment of having extensions. The perming solution helps lift and give a natural curl, even with those straight, stubborn lashes.
Lash Extensions
Our professional eyelash extensions are a great way to enhance your natural features and make those eyes pop even more! These lashes are soft, flexible, and lightweight material that has the ability to withstand heat, water, and is able to retain its shape and curl. We recommend scheduling touchups every 2-3 weeks to keep those lashes looking luxurious!
Brow, Lip, and/or Chin Waxing
Waxing is a non-permanent way of removing hairs in unwanted areas. It is a great way to keep your brows in shape and provide a smooth upper lip and chin!
Dermaplaning
A great form of manual exfoliation, where a surgical blade is used to lightly remove off any dead skin cells and vellus hair (peach fuzz). This treatment is painless, noninvasive and has no downtime. It is also great to pair with many services including facials, chemical peels, and makeup application. Dermaplaning is ideal for every skin type except those with cystic acne or individuals on Accutane.
Chemical Peels
Chemical peels are a great way to revitalize and brighten the skin by reducing aged spots, acne scarring, texture, and fine lines & wrinkles.
Microneedling
Rejuvenate your skin with Microneedling, a minimally invasive procedure that helps with scars, stretch marks, skin texture & tone, sun/aged spots, and fine lines. This treatment can be done on almost any part of the body!
* A Physician Consult is required prior to treatment.
Give your pores that post-spa radiance, right from your own home. With our meticulously cultivated collection of creams, serums, and cleansers, your skin can soak in the illuminating nourishment it craves – every day.
Mineral Tinted SPF 50+ Sunscreen
Broad spectrum UVA/UVB ideal for all types of skin, including acne prone skin, sensitive and skin type prone to redness. It is lightly moisturizing, fast absorbing and value priced. Apply liberally before sun exposure. Safe for post procedures.
Nonirritating and gentle cleanser ideal for sensitive skin. Does not contain dyes, fragrance, parabens, or sulfates.
Gentle cleanser that deeply cleanses without stripping the skins barrier. Evens skin tone, minimizes redness and blemishes, and controls oil production. Contains Willow Bark Extract, Niacinamide, Glycolic and Citric Acid.
Green Tea Fortified Cleanser
The rich, soap-free cleanser soothes and hydrates skin with the power of green tea. Designed to gently cleanse and moisturize without drying, to restore healthier looking skin. Used daily, applying a moderate amount to wet skin and massaging gently, then rinsing clean with lukewarm water, our substantial 6.7 fluid ounce container will last months.
A refreshing cleanser that gently cleanses and nourishes without stripping the skins natural barrier. Packed full of minerally rich ingredients such as Red Algae Extract to help promote a healthy skin microbiome.
This toner is great for enlarged pores, minor blemishes, uneven tone & texture. Enriched with Willow Bark Extract, Alpha Hydroxy Acids, and Hyaluronic Acid to control excess oil and tightens skin without over drying.
"papain" (papaya derived) exfoliant. Gently dissolves dead skin cells. Immediately improves skins tone and texture.
Bamboo Papaya Skin Refresher
A combination of bamboo particles and papaya enzymes that gently dissipate dead skin cells away, with natural jasmine extract that soothes the skin. Improves texture while also smoothing, softening, and hydrating the skin.
Revive, Multi-corrective Blemish Control Serum
Designed to help blemish prone skin. Contains ingredients that reduce the skins output of oil, fights inflammation & redness, and controls skin bacteria that causes irritation.
Brightening Vitamin C Serum
A brightening and hydrating vitamin C serum delivers skin enhancing benefits to achieve improved skin texture and tone resulting in healthier looking skin. Massaging three to four drops once daily, the bottle typically lasts six months or longer.
Targeted Retinol Complex LVL 1
This is a multi-corrective serum that contains a powerhouse of ingredients including: Retinol to help combat signs of aging and minimize dark spots. Hemp seed oil for skin nourishment. Niacinamide to help nourish damaged skin while also enhancing skin tone. Vitamins C & E to protect from environmental stresses. Hyaluronic acid to provide deep, long lasting hydration.
Advanced Retinol Serum 3 strengths 2x, 5x, 10x
The product targets fine lines and wrinkles to achieve firmer more evenly toned skin. This Retinol is formulated with green tea and caffeine to help minimize irritation from Retinol use. Apply nightly to clean dry skin, followed by moisturizer.
Helps calm red, irritated skin while also helping repair the skins protective barrier. Helps lessen the skins response to stresses.
Enriched Retinol Eye Cream
This ultra-hydrating retinol-based eye cream effectively fights the signs of aging of the delicate eye area without causing irritation. Applying one pump full at bedtime nightly, a bottle typically lasts over six months.
Introducing our new super serum that quickly decreases sebum production and fights acne on the spot. This product contains Benzoyl Peroxide and Glycolic Acid that immediately kill acne-causing bacteria and prevent further breakouts!
Soothes, softens, and nourishes the skin with a combination of Hemp Seed Oil and Black Currant. Helps calm sensitive skin with Phytonutrients, while its antioxidants help protect the skin from environmental stresses. Can be used on face, body, and even hair for nourishment.
A unique blend of B5, B3 and Hyaluronic acid that deeply hydrates the skin, repairs the barrier, and reduces redness.
Pure, nourishing serum quenches dehydrated skin to impart a supple, smooth complexion and instant correction. This universal booster provides all day moisture retention and visibly reduces the signs of aging with a nourishing blend of antioxidants.
Antioxidant Moisturizing Cream
This Moisturizing facial cream uses Vitamin A-C-E, Green Tea and Co-Q10 to nourish the skin while providing antioxidant protection from free radical damage, emollient based to deliver smoother, softer, healthier looking skin.
This cream replenishes skin targeting dryness and visible signs of aging. Triple Layer Moisture Technology combines high concentrations of emollients to help restore and correct dull, dehydrated skin. This is great for dry, sun damaged and aging skin. This product may be used morning or at night but be advised this is a thicker cream moisturizer.
Repair and Restorative Treatment Crème
This crème is packed full of ingredients to achieve youthful, glowing skin. This product contains ingredients like Hyaluronic Acid that instantly plumps skin for visibility smoother surface, moisturizes, reduces redness & inflammation, protects skin from environmental stresses, and maintains the protective barrier of your skin. Great for all skin types, even sensitive.
A light, every day moisturizer to hydrate and protect the skin. Great for sensitive skin. Helps to reduce signs of redness and inflammation. No dyes, parabens, fragrance, or sulfates.
Oil Free Moisturizing Sunscreen
With a broad-spectrum UVA/UVB SPF 30 protection, this sheer, oil-free sunscreen is ideal for all types of skin, including acne prone skin. It is lightly moisturizing, fast absorbing and value priced. Apply liberally before sun exposure.
Each person that comes into our spa is unique, and that's why we tailor treatments based on the individual needs of our clients. With our personalized skin analysis, we identify the specific needs you have to ensure your treatment is as customized to your skin as possible. Contact us to schedule an appointment, and get your skin started on the path to wellness.
The team at Luminary Spa is fully devoted to helping your skin look and feel its absolute finest. Our dedicated professionals have extensive industry experience and knowledge, and are specially trained to meet each unique skin care need. We promise to offer quality treatments in a peaceful and relaxed environment, and aim to keep our clients pampered, rejuvenated, and coming back for more.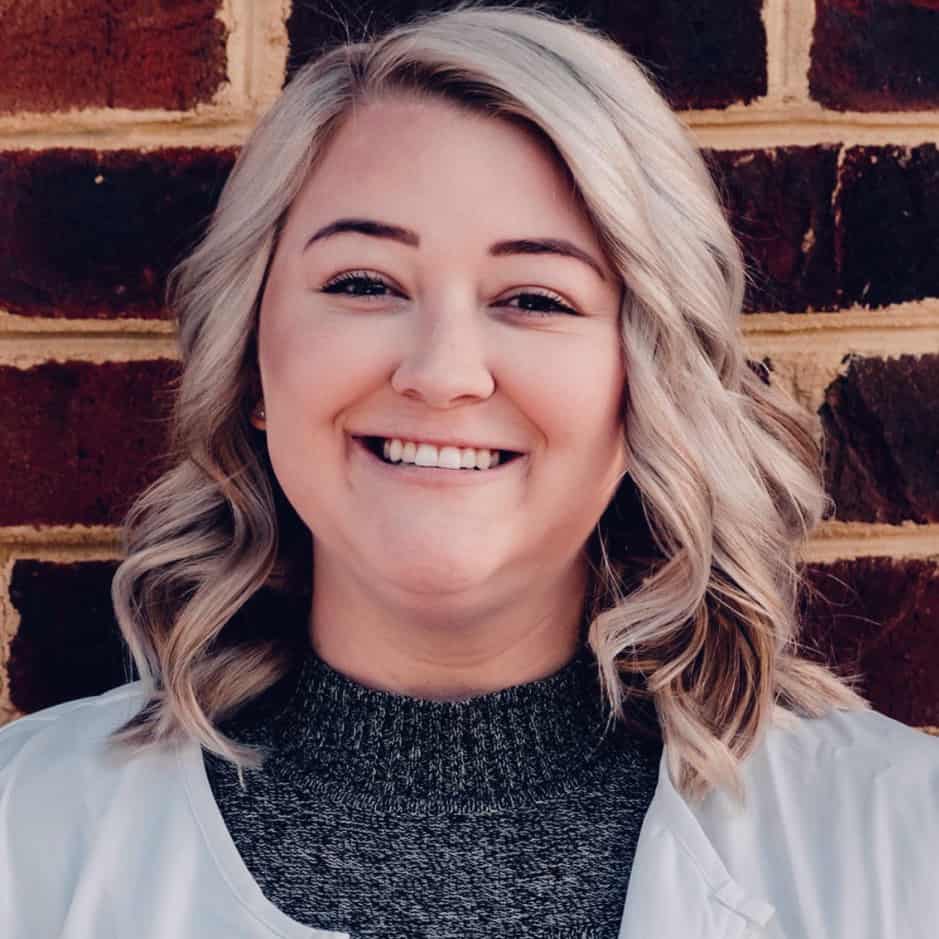 Ciara Shank, LME
Master Esthetician & Co-Director at Luminary Spa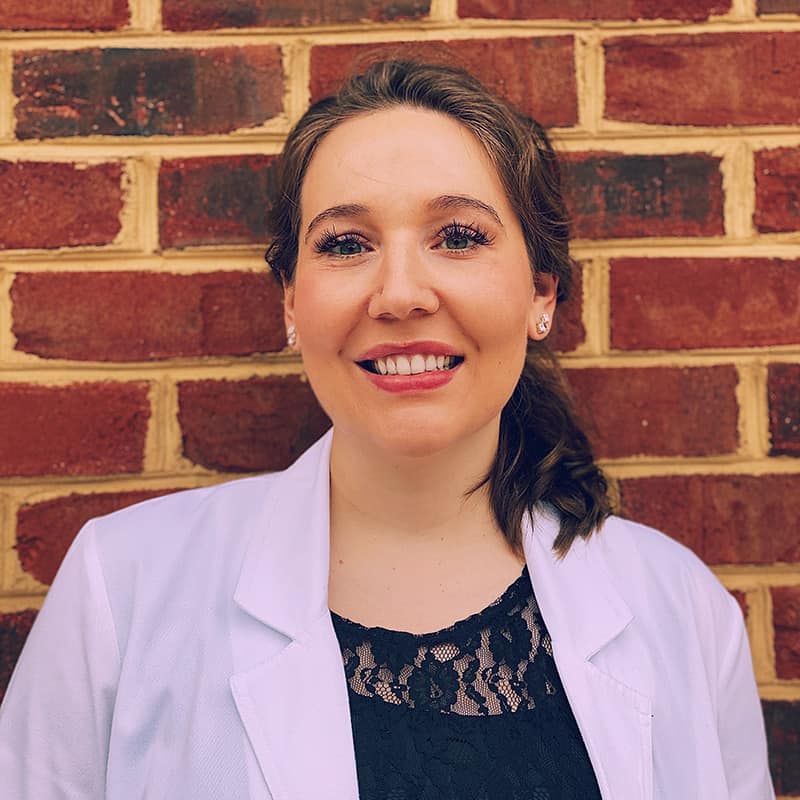 Brittany Drozdo, PA
Cosmetic Director at Shenandoah Dermatology